Amazing tips on making dating in your 40s perfect. There is no age for love, dating, and wonderful romantic adventures. But it can be not very clear where to start if you want to go dating in your 40s. Here are some useful tips on dating at a mature age.
When you become older than 40, there is a lot of free time in your life, and it is especially joyful to share it with loved ones. However, many people enter the age of 40 being single. It can happen for multiple reasons, starting with divorce and going to the loss of a loved one. Such important matters ​​as communication, support, and love are necessary for a person regardless of the date of birth, because everyone deserves acceptance, understanding, and romantic warmth.
Why people over 40 date?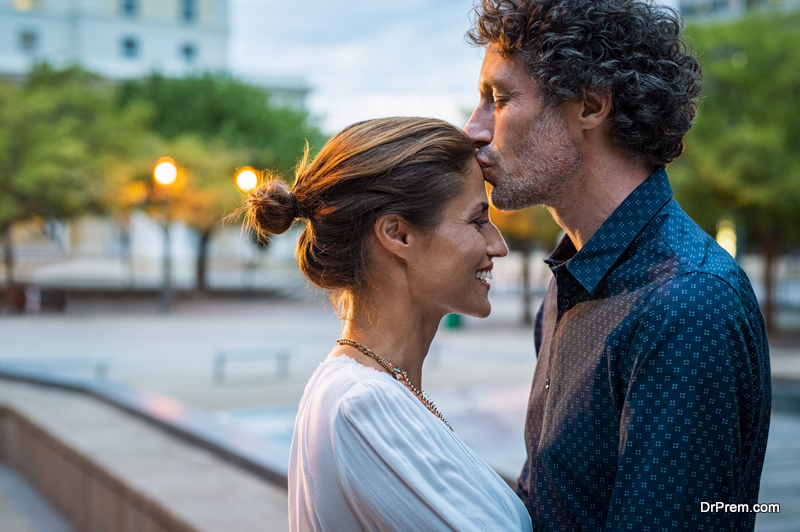 Someone is pushed for dating over 40 by children, who understand that parents are burdened by loneliness. Some people understand on their own that life does not end, and want to start dating and find a loved one to spend time together and build truly strong and loving relationships.
Why online dating is the best?
Sitting at home in front of the TV, it is impossible to make new acquaintances at any age, the chances of meeting a soul mate at work, in a bar, or in the middle of the street are not too high, so the best and most convenient option is online dating. When you decide to look for a loved one, you have already made an important decision – no longer hope for luck, but take fate into your own hands.
How to make dating in your 40s perfect
Therefore, it is worth taking the initiative and start dating in your 40s on your own rules. Do not be afraid to text the person you like on the service or website, do not passively wait for messages, while not doing anything in response. Be active, take the initiative, and you will definitely find your happiness and your soulmate. There are some tips helping to make dating over 40 more comfortable and easier for you and your potential partner.
1. Know What You Want
Have an idea or image of ​​what you want as a result of dating. Before returning to the world of dating and flirting, think about what did not work in your past relationship and how you can avoid having a partner with the same problems. Your vision of what you want should not be just a list of qualities, but rather a few key qualities that are important in starting a healthy relationship. Look for basic similarities and think about which differences don't really matter. For example, if you are not raising children or profess a different religion, consider how important it is for you so that there are no disappointments in reality.
2. Become happy on your own
Seek happiness in order to find a love for yourself. Building relationships to fill an emotional hole or improve your financial situation are signs of lack of maturity and despair, they will not end in anything pleasant for you or for another person. Understand now what you want from a future partner, are you ready to accept a new person and change the usual course of life. You will have to step out of your comfort zone, reconsider your prioritization. When you understand yourself, you will understand what kind of person you need next to you, what you want to receive, and what you are ready to give.
3. Deal with your past
We all have the insecurities and baggage of our previous experience, from failed relationships to health problems or problems with the children. But when you are going back into the dating world, you need to be willing to leave your hurting past in the past, lock this door, and get rid of the key. Don't let previous bad experiences get in the way of your happiness with someone in the future. It is also a matter of respect for your possible partner. Get rid of the past in advance, it will lighten your soul and give you greater freedom of choice in the present and the future. If you still have not resolved any problems with your ex, deal with your feelings for each other, joint traumas and grievances as soon as possible, learn to forgive and move on, not holding anything bad inside, only taking advantage of this experience.
4. Be prepared to be rejected
If you haven't been denied while dating in some time, it can be intimidating. It is important to understand that you should not take the refusal personally, most likely, the reasons may have nothing to do with you. People reject others for a variety of reasons, sometimes only because they are already dating someone or have troubles with understanding what they want. Therefore, they can simply disappear after the first date or basically in any moment. Don't give up just because you've had a few bad dates.
Dating after 40 can be really challenging and not the same as dating in youth. But all difficulties are totally worth trying because at the end of the path there will be a person next to you who loves you with all the heart and whom you love no less. For the sake of a future filled with warmth and shared happiness, it is possible and even worth going through some obstacles.
Article Submitted By Community Writer