Ever wondered who psychic mediums are and how they can help you with their readings? You may not believe it but thousands of individuals have literally benefited by these readings and experienced radical changes in their lives by following the same. These psychic readings have helped many individuals make smarter choices and better decisions in their lives.
What is a psychic medium?
Before talking about the top psychic mediums in the world, let us first take a minute to understand what or who a psychic medium really is. A psychic medium is a person who uses psychic senses like clairsentience, clairvoyance and clairaudience to perceive and pass on messages from the spiritual realm or higher dimensions. In addition to relaying these messages, a psychic medium can also help offer future predictions and psychic guidance for troubled individuals.
You will hardly find a psychic medium using a crystal ball, pendulum or tarot cards. Rather than relying on these external influences, a psychic will make use of his/her natural spiritual gifts to offer insights into an individual's life as well as connect the latter with lost ones in the spiritual realm.
The Top 10 Online Psychic Mediums on Earth-Who they are and how they can help you
There are lots of psychic mediums in the world. However, when it comes to gaining recognition among the masses for their skills and spiritual guidance, these mediums top the list.
John Edward – USA
Considered as the most popular psychic medium in the whole world, John Edward shot to fame with his television shows John Edward Cross Country and Crossing Over with John Edward. He is also known widely for his live stage performances, international tours and books. Although he has his share of skeptics, he is considered as the best in the field.
The Jamison Twins – USA
Called the 'Psychic Twins', Terry and Linda Jamison enjoy wide spread popularity among the masses owing to their accurate predictions, most of which are documented in public domains. During the Art Bell Radio Show in 1999, the twins accurately predicted the 9/11 attacks on the WTC that occurred in 2000. Not stopping with this, the twins have moved on to make many other accurate predictions about world events like natural disasters, medical breakthroughs, political scandals, financial frauds and economic crises, etc.
Lisa Williams – UK
It was her television catch phrase 'Do you want to know everything?', that made Lisa Williams one of the most popular psychics in the world. Her hit television series 'Voices from the Other Side' and 'Life Among the Dead' are testament to her exceptional skills as a psychic. Lisa is also the author of several books on the subject and attends several international tours in addition to hosting her own weekly radio show.
Theresa Caputo – USA
Also called as the 'Long Island Medium' after her popular television series with the same name, Theresa Caputo started her business with just a single business card, providing psychic insights to private clients. She uses her natural gift to deliver messages of hope and healing to help individuals embrace their lives better. Theresa has also written several books on the subject of psychic guidance and performs live shows in several parts of the country on a regular basis.
Sally Morgan – UK
Considered as Britain's Best Loved Psychics as well as one of the top 5 psychics in the world, Sally Morgan started experimenting with her psychic abilities at the age of 4 years. However, it was her 2007 television series 'Star Psychic' that gained her widespread recognition. Sally currently runs several television productions and conducts nationwide theater tours across the UK.
John Holland – USA
As a graduate of UK's Arthur Findlay College for Psychic Mediums, John Holland shot to fame with the hit television series 'Psychic History' which aired on History Channel. An accident at the age of 30 left John with highly amplified psychic abilities which he used later to help individuals regain control of their lives. In addition to publishing several books on the subject, John conducts several stage demonstrations and psychic development training programs. He is also the host of Hay House Radio's weekly radio show.
Michelle Whitedove – USA
Michelle Whitedove is considered by many as the Number 1 Psychic in America. She was the winner of the first season of the hit television show 'America's Psychic Challenge'. Michelle embraced her natural gift in her childhood and is today, one of the leading spiritual mediums in the world. HBO recently featured her psychic abilities in a documentary called 'No One Dies in Lily Dale'. Currently, Michelle is a regular guest of several radio and televisions shows on spiritual guidance in addition to contributing significantly in the fields of health guidance and medical intuition. She has also written several books on the subject and is widely revered for her work as a psychic detective in solving unusual mysteries and crimes.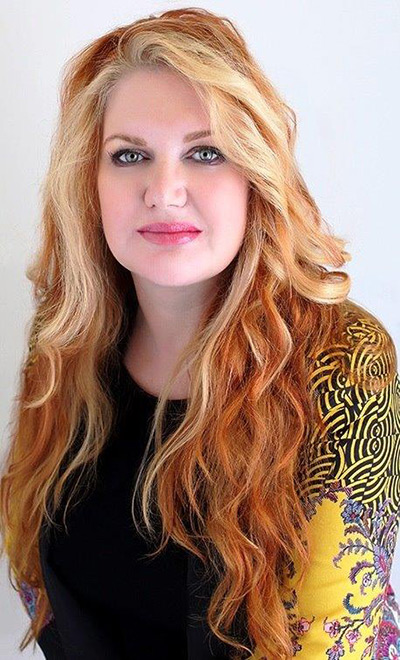 Maureen Hancock – USA
A horrifying car accident back in 1992 left Maureen Hancock with psychic abilities she never had before. Maureen's exemplary ability to communicate with the dead and provide predictions is simply astounding to behold. Her predictions are so clear and accurate that the tickets to her show 'Postcards from Heaven' get sold within a few minutes of being offered. Maureen has also authored a book called 'The Medium Next Door' which speaks about her experiences with the spiritual realm. She is also a regular guest at the Ricki Lake Show as well as several other television and radio shows. She is also a television pilot for the show 'Psychic in Suburbia' which is a joint venture of Ghost Whisperer producers and ABC Media.
Hayal Alekperov – Asia
Considered as one of the most popular psychic mediums in Asia as well as Eastern Europe, Hayal Alekperov was the winner of the hit television show 'Battle of the Psychics' which was aired in Ukraine. His amazing psychic abilities helped him emerge as the winner of the same show's 10th Anniversary season. The gifted psychic medium prefers to work in person rather than from a distance.
Charmaine Wilson – Australia
As one of the most popular psychic mediums in Australia, Charmaine Wilson won the first season of the reality television show 'The One' which was aired by Channel 7. She also won the titles of 'Australian Psychic of the Year' and 'Queensland Psychic of the Year' in the years 2005 and 2008 respectively. Her stage show 'Spirit Whispers' is a smash hit in Australia. She also conducts several spiritual workshops as well as counselling services for bereaved parents. Her spiritual retreats are loved by her followers while her books on spiritual guidance also have their share of dedicated readers.
Summary
A psychic medium is a person who is gifted with the ability to communicate with the dead as well as make predictions about one's life. Their extraordinary abilities to connect with the spiritual world and offer the most accurate predictions make these individuals the most popular psychic mediums in the world, loved by one and all. One should know how to deal with their  addiction.
References
Article Submitted By Community Writer